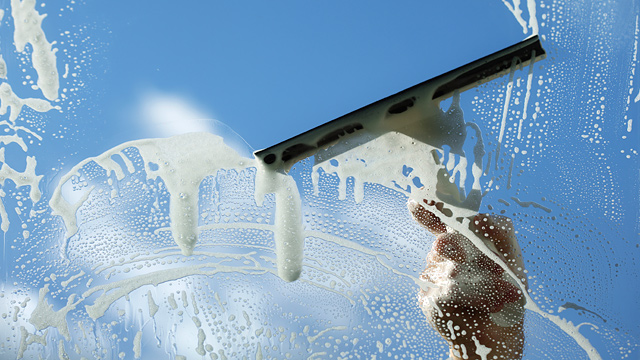 There is nothing like a new year to inspire motivation for change. Rosh Hashanah, the kabbalistic New Year, is a perfect opportunity to make changes in our lives. We look back over the year and reflect on what we could have done better and what we desire for the future. While the energy of this month assists us in making big changes, it's important to remember that we can start fresh any time. Every day is full of possibilities. It's up to us to take the first step.
It's easy to slip into the mindset that making a shift in our lives needs to happen at the beginning of something. We think, "I'll start eating more healthfully on Monday." Or, "I'll look for a new job when summer is over." However, waiting for the perfect time can become a crutch allowing us to hold on to old habits. When you find yourself putting off making shifts in your life, ask yourself why you're waiting. Are you unsure? Do you need support? Or are you simply making excuses? It takes focus and clear intention to turn desire into action.
When you take the time to ask yourself uncomfortable questions, you can begin to see the gap between the person you want to be and the person your actions say you are. If you always imagined yourself as the kind of person who would volunteer to a worthy cause, yet you haven't donated your time in years, ask yourself what steps can you take to narrow that gap. Change can begin with something as simple as sending an email or making a call to find out how you can start getting involved.
If you've been feeling guilty about something you did to hurt someone in the past, perhaps you can write a letter to express your apologies. Transforming into the person we hope to be takes action. "We may make connections, share, and do spiritual actions which all have the ability to draw and reveal Light," says Michael Berg, "however, if we do not break free from who we once were and become who we are intended to be, then the Light that is waiting to come down into our lives cannot manifest."
If introspection makes you feel overwhelmed and unsure of how to start, consider approaching someone very close to you – a trusted friend, colleague, or partner – and ask humbly, "What do I need to change?" If you are truly ready to make changes, be open. Take responsibility for your negative actions or habits and recognize how destructive they are. Hearing what a loved one has to say may be uncomfortable, but there is no better moment in time than now.
The most powerful step we'll ever take in life is the step towards change. The important thing to remember is that this can happen at anytime. However, if it's been a while since you have committed to a drastic change, you may need to start small. Set an easy task or intention for yourself like, I'm going to make it to work on time today or I'm going to make time to go for a walk today. Having success on a small level can help us feel more capable and hopeful toward future actions. Once you've got the small stuff down, try taking bigger steps. Simply set an intention and then do it.
Consider sharing your intention to change with a close friend and ask for support. By letting someone in on the steps we want to take towards change, we make ourselves accountable to others and are, therefore, less likely to pick up old habits again.
Moving towards positive change is an option at all times. As Michael Berg says, "We perform actions that have the potential to reveal a tremendous amount of Light. But if we don't transform ourselves, the Light cannot become manifest in our lives." While the New Year is a great time to reflect on the past and make resolutions for the future, each minute of the day holds just as much opportunity for change. The choice to make the first move is yours.