Who can you share these transformative teachings with? Support The Kabbalah Centre today, and together, we'll help raise the world's consciousness.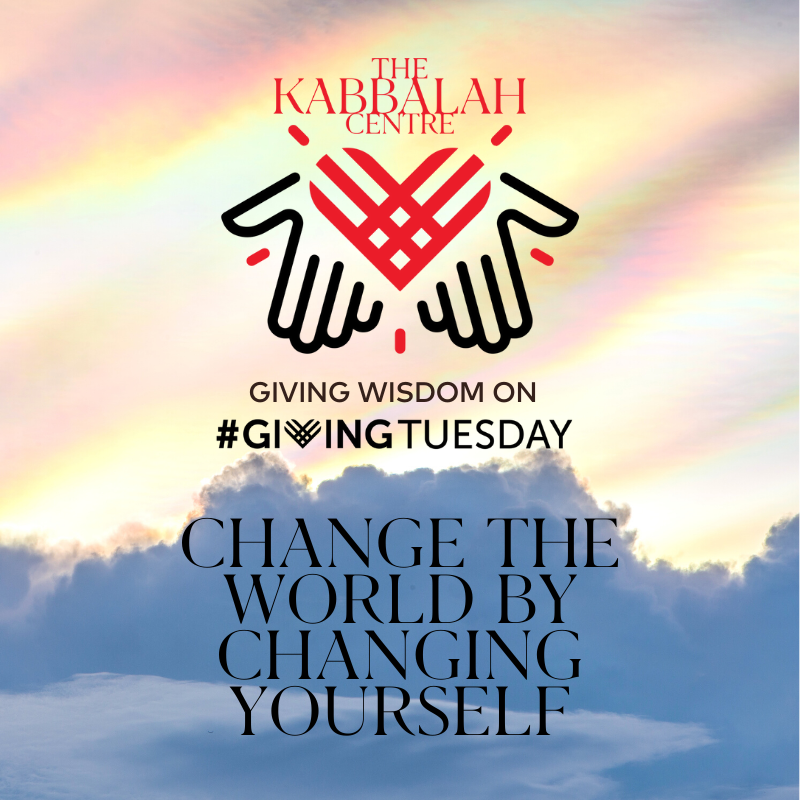 Just as many of our students have shared back with us, the realization that we can actually change the world by changing ourselves has been profound. When we each look within to find and transform the aspects of ourselves that enable our soul to shine and share more with others, we reveal more Light in the world.
As we look ahead to celebrate our centennial in 2022, we reflect upon the hundreds of thousands of people the wisdom of Kabbalah has helped in our first 100 years. On this global day of generosity, your support this #GivingTuesday will help to fuel The Kabbalah Centre's next 100 years of reaching new students with the transformative spiritual wisdom of Kabbalah.
Will you support our next 100 years of enabling thousands of people to access their own spiritual transformation? Your donation – of any amount – is appreciated.