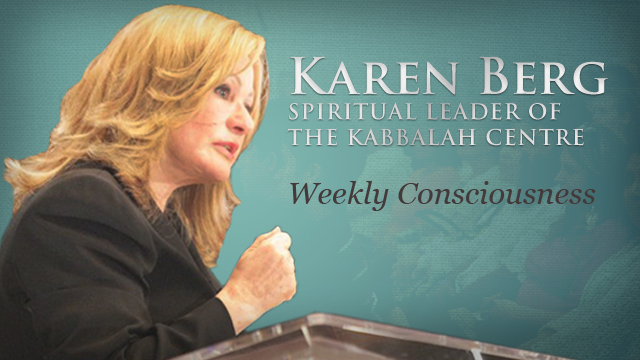 What does it mean to reach our potential? Many believe that realizing our potential means that we hold certain positions, that we have the respect of many people, that we are charming or loved or powerful. But what we see this week is that the greatest attribute that Moses had was his humility. You may not know this, but it is actually written that Moses had a stutter. And you know what? It was this "setback" that allowed him to reach his potential. Why? Because he knew that in and of himself, he was nothing; his strength was his connection to the Light.
Like Moses, we all have setbacks of one sort or another; disappointments, things that we are not good at, times when we don't feel as if we are in the right place at the right time. But what we need to realize is that these "setbacks" are what bring us to a special place—the place where we can ask, from the bottom of our hearts, for help from the universe to fulfill our potential, to become the people that we want to be. Reaching our potential is not a process that happens naturally. We have to choose it. Our potential is something that happens when we make a conscious choice to go to our next level.
So how do we do it? To strive for our potential is to be in a state where we are always open for change. Being open for change doesn't mean that we wake up and go through our day to just do our job, fulfill our duties or reach a quota. As long as we think like this, we will stay in the same position. The only way that we will reach our next level is to think outside the box, to go beyond ourselves, and explore new avenues in which we can grow and do more positive actions in the world. Why? Because when we really open up to explore the world around us, we also research and connect with our own soul.
The reading this week, Exodus, is the first chapter in the second book of the Bible, and spiritually, it represents a new beginning. This is a week in which we can change our certainty. It is a week in which we can practice being open to the universe. This week, when we are really trying to do the right job and someone hands us a turn and we get baffled by it, we can say, "Wait a second. Maybe it's not coming from them; maybe it is coming from the Light. Maybe there is something else I have to do to go to my next level."
Because you know what? If we can view our lives this way, then we can transform them.
If you like this please share it with a friend.