One of my father's, Rav Berg's, favorite sayings was, "It begins with consciousness." This understanding, which is often misunderstood, means that we cannot ever live life alone. Every blessing that we have is supported by millions of people in this world. Having a real appreciation for that truth pushes you to share, to go outside of yourself – because you cannot exist within yourself.
The sharing we do in the physical world bring a potent benefit to others. And when we inject our sparks of Light into our giving, when we are assisting others with consciousness that is connected to the bigger picture, we affect the big picture that is the entire world. Therefore, even if the assistance we give is in a specific place, that assistance shines throughout the world and has positive, wide-ranging effects that we might not even be able to see.
I have no doubt that the work that we're doing in the physical world, coupled with the consciousness that we have in doing this work, has a tremendous effect. With your support, energy, and consciousness, you are helping The Kabbalah Centre share the wisdom of Kabbalah with more people than ever before, in more parts of the world than ever before. We are changing the world, and it couldn't be done without you.
I truly enjoy sharing with you the work that we do at the Centre. Here are some of the projects that have inspired me in the last few months:
The Karen Berg Scholarship Fund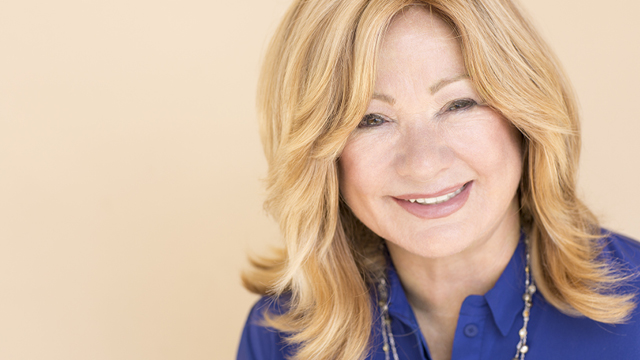 The Karen Berg Scholarship fund has been our main focus for the summer and leading into Rosh Hashanah. Over 300 individuals who have requested a scholarship during this time share how Kabbalah has changed their lives, and how grateful they are to all of the donors who make their growth possible. With a goal to support over 15,000 students in the coming year, 1,382 of you have impressively given enough that we only have 3,000 more students left to sponsor! This is truly amazing.
This scholarship is one of the most important gifts in my life; through it, I can have the amazing opportunity to continue learning deeper about the wisdom of Kabbalah and have access to all the tools that already are changing and improving my life. I'm infinitely grateful!!!! – Carolina, Santiago de Chile
It means so much to me, and I'm so grateful! I've been a student of kabbalah.com for a very long time and I love it very much. Now, I wouldn't be able to afford the cost of a Onehouse subscription and I bless the donors that made it possible for me to access this. There is so much to learn and so much to go deeper into. For an eager student as I am, this means the world, really. Thank you, from the bottom of my heart. – Alberto, Italy
The Kabbalah Onehouse App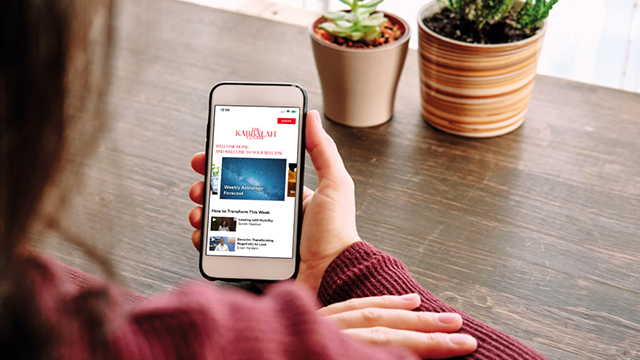 Studying Kabbalah just got easier with the Kabbalah Onehouse App, which has now been launched for iOS. Now our students can livestream and tag favorites, and generally experience our online content with more ease than ever before. This is what our community is saying:
Wow wow wow!
This is a game changer! The secrets of the Universe all in the palm of your hand…literally! – Jesse, USA
Amazing!
Easy to use, cohesive, a must for any Kabbalah student. – Mdan25
Other projects you've helped make possible: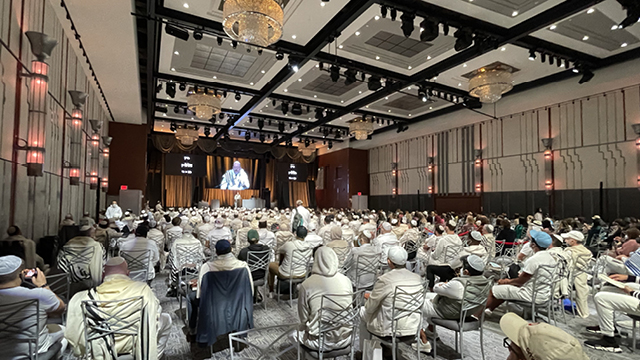 Continuing our communities' growth, this year our High Holiday attendance increased: Rosh Hashanah had over 6,000 students and Yom Kippur over 4,200 students making a unified connection.
Over 2700 students around the world joined our Kabbalah 1 courses offered in Portuguese, German, English, Spanish, and Polish.
This quarter, we started a Kabbalah 4 in English, Kabbalah 5 in Spanish, and Kabbalah 5 in German. Combined, over 900 students engaged in deep wisdom, with Kabbalah 6 coming soon.
In October we are launching a Kabbalah 1 course for the Iranian people, in English with translation to Farsi.
Karen Berg's memoir, Two Unlikely People to Change the World, is now available in Portuguese and Hebrew.
From the bottom of my heart, I want to thank you for all that you do for others. Your work inspires, transforms, and unites.
Sincerely,
Michael Berg