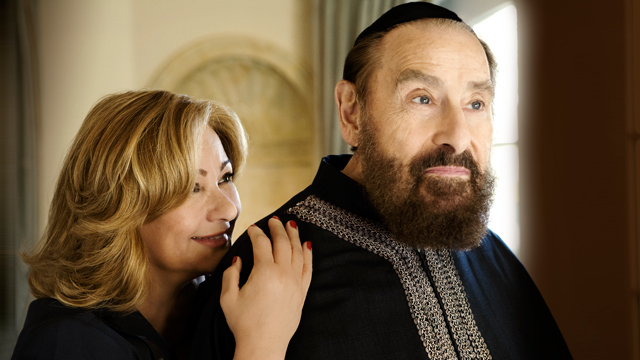 What can I say about how much you mean to me, all that we have been through together, and all that I learned from you?
When we started on our journey we were just the four of us -- you and I, and my two girls. We had, $4000 to our name. You wanted us to live in Israel. I didn't because I did not know the language. We had no family there. People were against us. But somehow you helped me to see why you wanted us to be there. Slowly in your way you touched the heart of one person at a time, just as you had touched mine. One by one, sharing your passion for this wisdom and path.
Today, I look around and there are so many Centres around the world and thousands of people who I am so grateful to be in service of. Who would have thought? … And I can honestly say that none of it would have happened without your persistence and certainty, constantly pushing us forward. You would not turn aside when you knew that it was the right thing to do.
This was not naturally my way. I was like the wind going in seven different directions. But you taught me the most important lesson of my life: When you know you are doing the right thing, let nothing stop you. Persist until you see it through.
This is your gift to me and to everyone you touch -- the ability to see the end point, and go until you reach it.
I searched so many spiritual paths, but I never found my way until I found you.
So many lifetimes I waited to be together in this one. It was worth the wait.
I love you so very much… and am grateful for the certainty and strength you have given and continue to give to me and to the world.
Karen