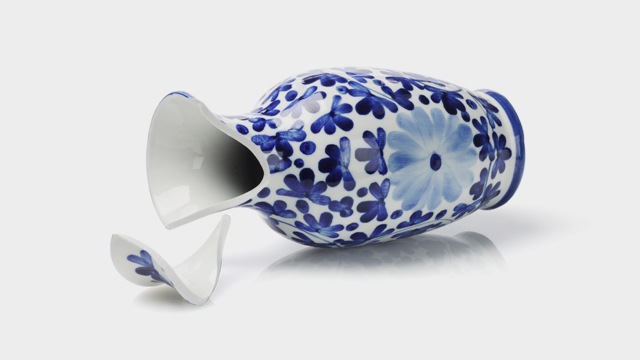 Albert Einstein once said, "Anyone who has never made a mistake has never tried anything new." If this is true, then how adventurous is he who blunders! How courageous! How bold! Yet, we tend to avoid mistakes at all costs. We revel in any success we achieve after a first attempt. When we realize we've made a mistake, we can feel anything from shame to frustration to anger. The bigger the mistake, the deeper the sinking sensation we have inside. For some of us, the first impulse is to cover up the mistake, make excuses, or to somehow make it go away. However, like Einstein, kabbalists embrace mistakes. Kabbalah teaches that mistakes are actually progress on our spiritual journey. If you are giving, you're bound to make mistakes.
None of us are exempt from making mistakes. We all have a nice collection of transgressions–big and small–in our back pocket. What sets us apart is our willingness to see our mistakes as stepping-stones on the path towards greater consciousness and deeper connection to the Creator. As long as we face our faults and learn from them, we are on our way to transformation.
Long ago, a student of the Baal Shem Tov was traveling a great distance. He came to a small town where he planned to stay for the night. The people of the town gathered in the square to greet him and invite him to lodge in their home—it was a great honor to host a student of the Baal Shem Tov. The student was tired and worn from his long travels. Eager to rest, he settled on a place to stay for the night. The richest man in town spoke up immediately in protest, "How can you spend the night in this person's home? He is known for committing many horrible acts. I, on the other hand, am far more righteous. Plus, you would be more comfortable in my home, which is naturally a nicer place to stay."
The student of the Baal Shem Tov replied, "When a person falls, no matter how low, the Creator is always with him. But if a person is full of pride, the Creator cannot abide by him. Perhaps, you are right that this man has done many negative deeds. However, the Creator is still at his side. Yet you are so proud of your righteousness, that the Creator is not at your side. And if the Creator cannot stay with you, neither can I."
Each of us is apt to make errors. The experience can be humbling. It is important to accept this as a part of living, forgive ourselves, ask forgiveness (when necessary), and move on. "Even those of us who are trying to climb a spiritual ladder and increase our ability to share will fall," says Karen Berg. "The important thing to remember is that the further the fall, the higher we can rise, but it's up to each one of us to pull ourselves up by our bootstraps when we fall and not wallow in victimhood." It is important to embrace the lesson of your mistake and forgive yourself. Remember, our faults and the mistakes we've made do not make us bad people; they do not make us idiots. They make us human. When we realize this we can begin to move on, whether that means applying the lesson learned and setting an intention for improvement, or forgiving yourself and asking others to do the same.
For some of us, mistakes are common place, so much so that we believe it's too late to do anything about them—too late to transform or strengthen a connection to the Creator. This is far from true. The Light is always within us, although it can become hidden in the shadow of our negative actions. It is never too late to begin to reveal the Light within us. As Michael Berg states, "A truly spiritual person is able, even after falling to the greatest depths, to rise immediately and know that they can do great things." If you've veered off course, it is not cause for despair. It only means you are in a place to start anew, this time a little wiser than before.