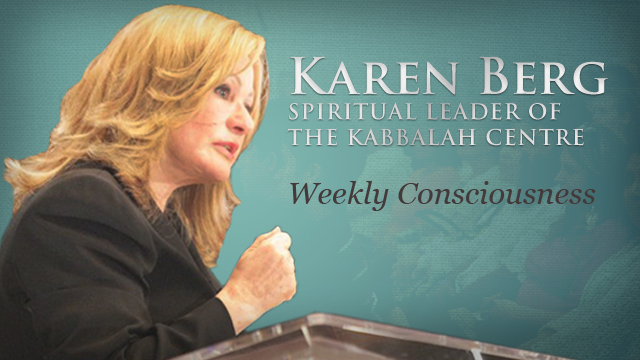 This week, the Bible speaks about the escape of the Israelites from Egypt and about the miracle of the splitting of the Red Sea.
While in Egypt, the Israelites witnessed the ten plagues, which, although not positive, were miraculous nonetheless. Then on the day of their escape from Egypt, all the Israelites' diseases and illnesses were healed immediately. Amazingly, they walked out of their bondage free and healthy! What we understand from this story is that this group of people experienced the Creator first-hand.
Then what happened?
Just a few days later while travelling in the desert, they doubted that the Creator would provide them with sustenance. Little knowing that the miracle of the manna from heaven was right around the corner, they began to complain that they didn't have anything to eat. Now how could they think like that? Hadn't they just escaped from hundreds of years of oppression? Hadn't they just walked through the waters of the Red Sea on dry ground
For us, this is a powerful lesson. Let's think about how it applies in our own lives. Most of us had another level of consciousness before we came to spirituality. Since then, our lives have become better. On one level or another, we may have a better perspective on life—or at least are better equipped to see the opportunities in our challenges.
Then a dark time comes, and what do we do? Oftentimes we say, "How come there is no Light?" And we complain. Sometimes we complain to ourselves; other times we complain to friends or family, just as the Israelites complained to Moses.
What we need to understand is that the reason there is no Light is because we don't allow it Envy and jealousy block Light. Depression blocks Light. Even a huge soul like Jacob became blocked and lost his vision as a prophet because of his sadness.
To connect to the Light, we need to understand that dark times are a part of the process where we collect the negative energy we created so that we can transform it. When we complain, it is because we are listening to the force that doesn't want us to get there, that doesn't want us to become free, that doesn't want us to go through the fire and come out stronger on the other side.
Let's take a good look at ourselves. How many of us have thought, "What am I doing here? What has spirituality really done for me anyway? What did I do today that is different than yesterday?" We often have these thoughts after our spiritual honeymoon is over. This is what happened with the Israelites and this is what happens to us. Why? Because it's human nature.
But you know what? To really rise above human nature is to say, "Today, thank God, I am alive. I am here, and there's got to be a good reason for it." The minute we choose to see the opportunity in the darkness is the moment we choose to cling to spirituality Even though we may be depressed, have anger, or fall, eventually we will come up from the depths. And as long as the down is not as far as the up, we are in good shape. That's what we need to look for, and that's the power of this week.