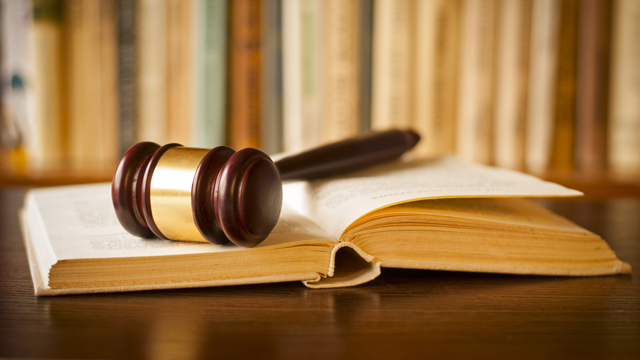 Shoftim is read at the beginning of the month of Elul (Virgo). Elul is about going back in time and changing negative actions or thoughts that adversely affected us and others. It is often an intense, uncomfortable time!
Shoftim means 'judges'. We can appoint spiritual judges in specific areas of our spiritual process to assist us and learn from them how to do the right things. Karen Berg says we can put judges on our eyes to make sure we see the right things, and at our mouths to say the right words.
It is really about using judges to transform how we perceive reality, and how we interact with it. Are we busy with Light and sharing, or with darkness and ego?
In Elul, we can fall into a trap of thinking, 'Am I doing my tikun? What could I have done differently? What did I do wrong?' It can become all about you, and you can become so engrossed in yourself and your issues that you miss out on many things during the month. You put the judges on the wrong gate, on the wrong focus.
A teacher came to the Rav once and asked, "What is my tikun?" And the Rav answered, "Why do you ask me what is your tikun?? Go and take care of other people. That is what you need to do. Don't come to me about your tikun." The lesson is that if you take care of other people, your tikun has a way of getting taken care of itself. Isn't that what we teach, you get busy taking care of others and the Light is getting busy taking care of you?
Here is a story about Rav Akiva to illustrate that point:
When his daughter was born, he saw in her stars that she was supposed to die on her wedding night. What did he do? He raised his daughter and taught her to be always kind to other people, and to look for ways to care for and help others.
Eventually, the day did come and she got married. It was a fabulous wedding and Rav Akiva was very happy for his daughter. They danced and partied and were very merry.
In the morning, his daughter woke up and pulled out her hair needle – which she used to keep her hair in place – from the wall, and at end of the needle was a dead snake!
When Rav Akiva heard about it, he realized that was the snake that was supposed to kill his daughter. He asked her, "Please, my daughter, tell me about your wedding, what did you do, was there anything unusual?"
She thought for a moment, and answered, "Not really. Well, while we were dancing, I saw a homeless man standing outside and no one was taking care of him. Everybody was celebrating. So I went over to him and invited him to sit and gave him food and drink and took care of him."
Rav Akiva exclaimed, "My daughter, because of that action, your life was saved. Because you were busy caring for a homeless man! Even though you were the bride – when it is all about you – you were still able to see others!"
A truly beautiful story with many lessons, but let's focus on what Rav Akiva did when he saw the decree about his daughter.
He could have done many things! How might we have reacted? An obvious solution is that he could have prevented her from ever getting married, right? Or taught her divine meditations, or fasted for her, or, if he lost it, God forbid, blamed the Creator, "How can you do this to me and my daughter?!"
Well, Rav Akiva was – not without reason – the biggest soul that ever came to this world.
He taught his daughter the most powerful lesson to prevent death and judgments in one's life: Look out for others, share with others, and treat everyone with human dignity. In other words, put the judges in places where they can help you to truly, genuinely see when someone, or a situation, needs your help, care or love –and take action!
We all have judgments hanging over our heads, we all have done negative things, but if we truly desire change and are sincere in our hearts, the Light of the Creator will give us opportunities to cancel those judgments and transform our lives.
If you are reading this, it means you have some interest in spirituality. Kabbalah teaches spirituality doesn't come by itself. A person must have done something to earn the merit to even be interested and open to spirituality, especially Kabbalah. Think about your life, where you might have done something for someone else that was outside of your regular responsibility or your regular behavior. I am sure you will find something. Take a minute and think about it.
Good! I hope that realization will excite and encourage you. Use it in this month to help you to see more opportunities where you can transform and share, and thereby remove more and more judgment from your life, bringing blessings instead. Always ask yourself, 'What more can I do?'
This Shoftim, ask the Light to put the judges on your heart, soul, eyes and mouth to see the opportunities the Creator is giving you – basically every day – to share with others and thereby change your future, and that of the whole world, for the better.