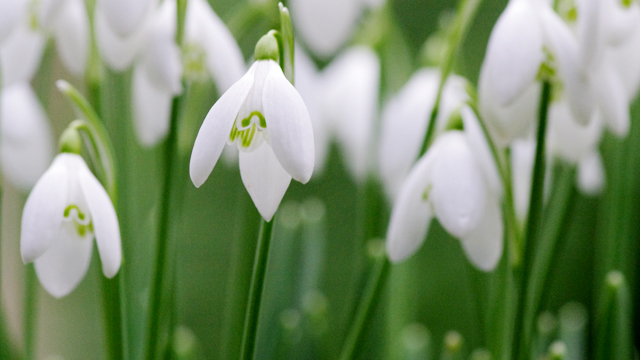 When we think of true humility, some of the great kabbalists may come to mind, like Rav Shimon Bar Yochai or Rav Isaac Luria. Or perhaps we think of some of the great souls of our time, like Rav Berg or Rav Ashlag. But seldom do we think of people in our lives. That is because true humility is hard to come by and even more difficult to foster within ourselves.
Humility is one of the hardest traits to develop on the journey toward spiritual transformation. As we grow and become more aware of how our actions influence the Light in the world, our egos can begin to reemerge. We may feel inclined to pat ourselves on the back for all of our good work and all of the goodness we've brought into the world. Yet, kabbalists teach that in order to be a free-flowing channel for the Light, we must maintain humility.
Michael Berg explains that humility is simply "the understanding that nothing we have is ours. Our intelligence, our wealth, our beauty, even our spiritual greatness really belong to that part of ourselves that was hewn from the great mountain of the Creator." In order to connect to the Light through acts of kindness, we need humility. Without it, our ability to impact others and the world at large greatly diminishes. As a result, we create space between ourselves and others, sometimes even placing ourselves above them.
Lack of humility allows negativity to undermine our faith in ourselves and others. Having humility helps us keep perspective in both times of abundance and loss.
So, how do we reinforce the awareness that we are nothing without the Creator? How do we make humility a habit of our spiritual practice?
1. Admit your mistakes
We are going to make mistakes. It's inevitable. What most people forget is that everyone else is making them too and that's okay. In fact, it's great to make mistakes. We can become blind to the fallibility of others and measure ourselves up against what we perceive as a "perfect life." In actuality, they are moving along their own spiritual journey, figuring things out, and making mistakes just like we are. Once we realize that, it becomes easier to accept ourselves—mistakes and all—and move forward with humility.
2. Show gratitude & appreciation
Each of us is different and has unique gifts to offer to the world. Most of us realize this, yet not many actually express appreciation for the individual talents of others. We can even feel threatened by others when they show capabilities different from our own. Humility means accepting that while we have our own strengths, others excel in ways we simply cannot. Show appreciation and gratitude for others by complimenting them or recognizing their good work. Focus on their positive attributes and realize that their strengths (just like yours) bring more Light into the world.
3. Help others
One of the most humbling experiences is the act of helping or caring for another. Whether through volunteer work or by lending a hand to a friend or family member, offering assistance allows us to connect to others in an authentic way and recognize the humanity in others. When we help others, we learn humility because we are treating them as equals, giving them the same compassion we would want. The act of giving helps us to appreciate what we have and see how we are all connected.
4. Apologize
It's not always easy to do, but admitting when you've done wrong and taking steps to rectify the situation is one of the most important ways to build humility. Apologizing can be painful. Yet, doing so helps to release the ego and shows others how much you value and respect them.
Although the road to humility is not easy, it is one worth taking. Humility is a lifelong endeavor that helps us connect to the Light and others with every act of selfless goodness.