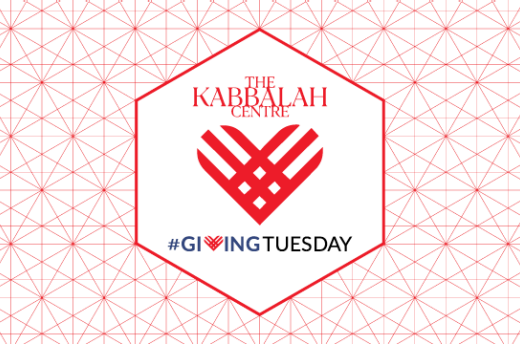 UPDATE:
Thank YOU! This #GivingTuesday, a record-breaking number of Kabbalah community members kicked off the season of giving by donating over $19,800 to help spread consciousness! The Kabbalah Centre is a nonprofit organization that is supported by donations from students like you. Your donation contributes to our success. For more information on how to support the Centre and our mission, please visit our giving website. Thank you so much for supporting The Kabbalah Centre.
What is Giving Tuesday?
#GivingTuesday is a global movement of sharing built by individuals, families, organizations, businesses, and communities around the world. Millions of people have come together to champion causes they believe in, and support the communities in which they live. Black Friday and Cyber Monday are celebrated as days we can get great deals on material goods. On #GivingTuesday, we give back. Together with others driven by a desire to effect positive change, we have created a new ritual for this time of year – a day that opens the holiday season with an act of giving.
What Can Your Donation Do?
$10 could provide one Pinchas to a student in need.
$50 could provide one month of access to the unlimited wisdom of Kabbalah.com.
$100 could introduce a new student to Kabbalah 1.
$250 could provide one Zohar set to a student in need.
Help Spread the Word
When you make a gift, use #ShareYourLight and #GivingTuesday to tell friends, family, classmates, and others why you are giving back to The Kabbalah Centre this year.