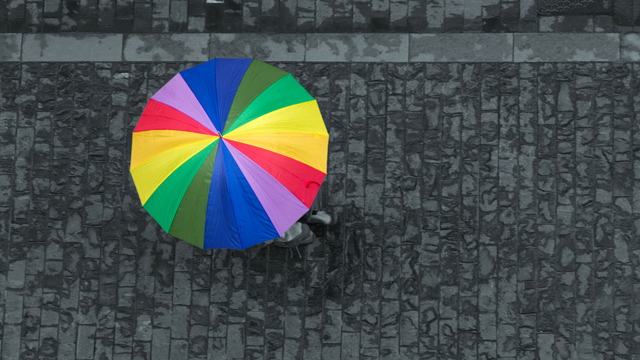 Change is one of the most difficult ideas to accept, yet one of the most important experiences for spiritual growth. Most of us tend to resist change, clinging to familiarity. Even when we know change is for the best, we bemoan the process. Moving from one city to another, planning a wedding, or getting through the first day at a new job are all examples of positive life transitions that can be very stressful. If given the option, many of us would choose to skip the transition altogether, as if simply arriving in the next stage of life without having to go through struggle would be better.
Kabbalists teach that the process is the purpose. The growing pains, failures, and strife we experience as our lives change are where we find the most valuable life lessons. This is important spiritual work. However, in the midst of difficult life transitions, we often long for ease and comfort. In contrast, kabbalists choose to find joy in these experiences, knowing that many blessings are hidden within.
Finding joy in challenging times requires that we alter the way we think, feel, and live. Instead of seeing change as an obstacle to finding lasting fulfillment, we are better off noticing and embracing the ways in which change can clear the way for joy to enter our lives.
According to Michael Berg, "We need to understand what we can do proactively to make sure that we are pushing ourselves towards a process of bringing more of that joy and happiness into our lives." When change is not visible on the horizon, consider ways in which you can step out of your comfort zone to spark change in your life. Ask yourself, What negative habits can I break? What negative thoughts should I erase? How can I change my nature so I am more sharing and kind with others?
According to the Zohar, we are never far from the Light. No matter how difficult our situation – whether it is change by choice or not – we can access the Light of the Creator by realizing each experience is an important part of our life journey, letting go of uncertainty, and welcoming joy.
We each have the potential to live joyfully, to take challenging moments in our lives and turn them into times of great joy. The key is resisting the urge to project feelings of joy on the perceived future. It's easy to fall into this kind of trap. New parents sometimes think, "It will be easier when the baby is older…" Students may dream of life after graduation, "When I have my degree then…" While there is nothing wrong with expecting life to get better and more joyous over time, when we focus too heavily on the future, we risk overlooking the blessings in the present moment.
Remind yourself that the Creator has a plan for you and you are living it. This certainty has the power to bring joy into your life, even in the most challenging times. Having certainty means knowing the Light is guiding you in the right direction, even if it feels like you have veered off the beaten path. No matter where it takes us, we are never lost. Change is an opportunity to let go of negativity in our lives and start anew with happiness.
As Karen Berg says, we should "be happy when the universe shows us what we need to change so that we can overcome our blockages and come closer to the Light of the Creator." When we can find Light in the darkest of times, we embrace joy. Remember, even when we feel cloaked in darkness, the Light is always within reach; blessings are found in the struggle.