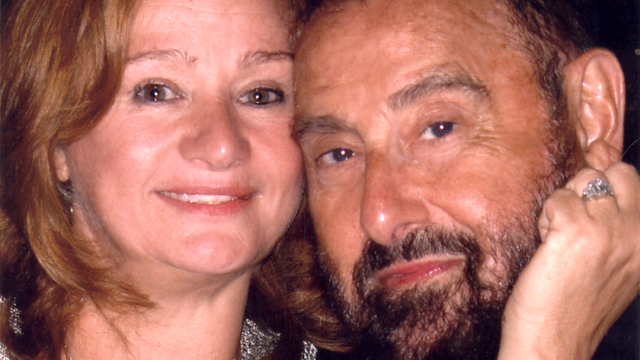 It is still difficult to believe that my husband and our teacher, Rav Berg, left this physical plane three years ago today.
You know, most people don't have the life I've had. They don't marry their soul mate. They don't live with somebody for over 40 years, and have love between them that entire time. Sure, we fought and hollered like any other married couple, but the end result was always love. We grew together. We stayed together. We fought for the things we believed in together. I was always the eyes in the Rav's head, and I know now beyond any shadow of a doubt that the Rav is with me everywhere I go.
I am asked quite frequently by many students, "How can I connect to the Rav?" Of course, as students and teachers of the Centre we can connect to the Rav anytime, anywhere, but I would like to use this day in particular to enhance our connection by answering this question as best I can.
I think one of the first things that can aid us in connecting to the Rav is the simple understanding that we can. When the Rav left, it took me a long time to figure out that he didn't really leave at all. Like in the biblical story where it says that Jacob didn't know Joseph was alive for 17 years, it says that the reason he was blind to this truth is because he was in such sorrow. In the beginning, when I wanted so much to feel the Rav, I can now see that I was not yet ready. It took me a while, but eventually I started to know that just because we cannot see the Rav does not mean the Rav is not there and it doesn't mean that the Rav cannot see us.
The second thing, which I think any of us as students of the Rav should be striving to do, is to study the teachings of the Rav and most importantly to apply those teachings to our lives. While none of us can expect, or are expected, to be on the level of the Rav, what we can do is take what he gave us and use it to grow our spiritual capacity a little bit more each day. For each of us who are really doing the work of diminishing our ego, the Rav will always be there.
And the last and I think most important thing we can do is ask: We can meditate just before we go to sleep and ask the Rav for guidance. He might come in a dream or in symbolism, or perhaps you will just feel the Rav's presence with you more strongly the following day. Remember, the spirit is different once it is no longer confined in the body, and in that expansiveness the Rav can be so many places at once.
Sometimes when I feel confused and I don't know what to say, I open my mouth and the words that come, I know they are not mine. …
I know the Rav is with me. I know the Rav is with us. Today and always.