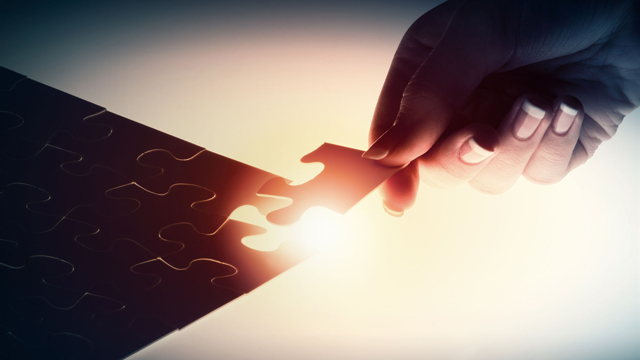 No matter where you live in the world, your community is an important part of your growth and transformation. Think about the communities to which you belong. You may even belong to a few different communities. What do they provide for you? A strong community may offer you support, a sense of belonging, and resources, as well as joy during times of celebration. Now ask yourself, what do you give back?
Rav Ashlag, the founder of The Kabbalah Centre, taught that one of the most important ways we can transform is by connecting with people who both teach us and whom we teach. This kind of reciprocal responsibility is not simply an act of good will; Ashlag expressed that the only way for us to develop spiritually in the way that we're meant to is by living within a community that both pushes us to grow and also receives assistance from us in its own growth. When we're not living in accordance with this notion of give and take, we are unable to access the Light of the Creator to our highest potential and our spiritual growth can suffer.
Our relationship with both those who give to us and those who receive from us is one of the factors determining how much Light and wisdom we can bring into our lives. Because we all come from different backgrounds and are born with unique gifts, the spiritual exchange between members of our community has infinite potential. "The beautiful thing about our spiritual community," says Karen Berg, "is that it is made up of thousands upon thousands of faces speaking with one voice, the voice of the soul. Each one of us has our own beliefs and ideals, and we come from different cultures, religions, and walks of life. Yet we can - at least in one part of our lives, our spirituality - come into 'at-one-ment' with one another, because we understand that regardless of what separates us, the soul is one, and we are all rocks hewn from the same magnificent mountain created by a Divine Force."
In addition, it is our responsibility to continuously work towards increasing our acts of kindness and the ways in which we share. Any given community is only as strong as the weakest among them. All benefit when an individual strengthens his or her spiritual understanding. Likewise, all are impacted by the selfish and ego-driven actions of one.
"Spiritually speaking," says Karen Berg, "by ourselves we are vastly limited in our capabilities. Sure, we can survive on our own, but we cannot achieve real fulfillment without others. This is because fulfillment doesn't come from feeding the small desires of 'me' alone, but rather by reversing our energy from taking to giving."
We're meant to live within a spiritual community. And it's important to remember that we affect everyone in it. The blessings coming our way are not only influenced by our own actions, but by the generosity of our community. We cannot reach our highest potential alone. We depend upon the gifts and sharing acts of others. And they depend upon us. When you fall, even in the smallest ways, you are not only robbing yourself of Light and blessings, but also robbing those who are meant to both receive from you and share with you some of their own blessings. Notice the relationships you have with those in your community. Each and every one of them is meant to be either giving to you or receiving from you.