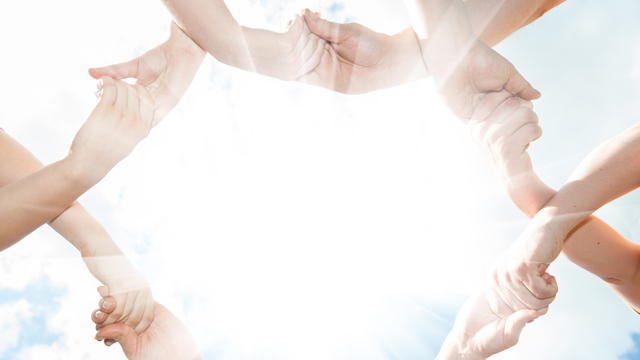 One of the more popular stories in the Bible, the destruction of Sodom and Gomorrah, talks about the two cities that were so full of negativity that they had to be obliterated from the face of the earth. The inhabitants went against every single spiritual law that exists – no sharing, no caring, just pure self-indulgence to the degree that they even put up guards to make sure that visitors were not granted hospitality.
Abraham lived in the same time as those two cities. He was the very embodiment of chesed – of mercy and kindness.
One would think that Abraham and the people of Sodom and Gomorrah were enemies, yet in this week's Zohar portion of Vayera, we see that Abraham prayed for them not to be destroyed and pleaded before God for mercy. Did Abraham know how negative they were?
Yes, he knew. When the king of Sodom wanted to reward Abraham for helping him win a war against another kingdom, he didn't accept even one shoelace as a prize, nor would Abraham go anywhere near the city.
Even though he knew they were negative and needed to keep his distance from them, Abraham didn't give up on the people of Sodom and Gomorrah. He protected himself, yes, but he still prayed for them in the hope that they would change and come around.
It's an important lesson for us. Often, when we deal with someone negative, we try our best to rid them from our life, as far away as possible, but we also shut off our heart and sometimes even deal with that person in a cruel way. And that is where the problem begins, because shutting out the negative people or getting rid of them will never solve the problem. We might get rid of the negative person only to see them replaced by someone else just as negative. This occurs on a global scale, as well as individually.
Haven't we seen examples of one negative person being replaced by another just-as-negative person in the last decade? We got rid of Saddam, only to be replaced by Osama bin Laden, and then Qaddafi in Libya, and now it is Kim Jong-un in North Korea and Assad in Syria. But this is a game that has been going on for thousands of years.
Rav Berg always taught that you don't have to be friends with everyone, but you have to treat everyone with human dignity and never forget what someone else did for you. You need to find a place in your heart that you can still pray for them; pray for protection and that they change their ways and become better human beings. Don't try to get rid of the negativity, the darkness, but instead transform it into Light. That is the only way that true, lasting peace will enter our lives and the world.
The more people collectively, consciously try to stop eradicating darkness with darkness – and instead transform darkness into the Light – the sooner we will achieve the removal of chaos, first individually and then collectively as mankind.
One could say that Sodom and Gomorrah did not change and did get destroyed after all, even though Abraham prayed for them. Thus, Abraham's prayer didn't do much.
Whether our prayer saves others or not is not our primary concern, because every human being has free will. We can't force a person to change, that is left to them. As Rav Brandwein taught Rav Berg, there is no coercion in spirituality. Yet, if we pray for them, at least we stay free of negativity and don't add to the collective negativity in the world. The other party is solely responsible for their actions; we didn't get dragged in.
This week, don't get dragged in by the negativity of other people or situations, but instead find a way to turn the darkness into Light by means of the kabbalistic tools you have been given: prayer, scanning and study of the Zohar, sharing, caring, and tithing, and so on. The harder it is, the more darkness and negativity you remove from your life and the world.
Have a powerful, transformative week!