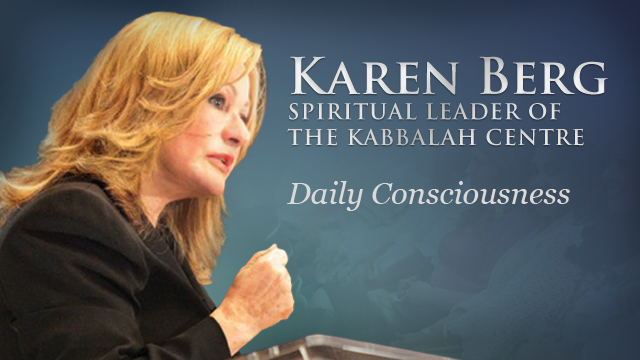 On the road of our lives, we don't often anticipate that sometimes, like Jacob the Patriarch in the Bible, our process needs to have complications—things that get in our way. Why? Because the more difficult the process, the stronger the vessel and the higher the individual can climb on the ladder of spirituality.
Each and every one of us has been put in the exact right situation to become the brightest light possible. Every difficulty we experience is an opportunity for us to climb to the next rung. But we need to be aware of those things that are around us—especially the painful and uncomfortable ones—so that we can grow from them.
You know, all of us, including myself, are very spiritual when things are right. But when things go wrong, all too often everything goes out the window. We throw over the bucket. We toss all our notes on the floor. We scream, "Help! Help! How could this happen to me?"
Take a good look at your life. When things are not what you want them to be, how do you react? Are you certain in your spiritual path? Do you understand deep-down that the only reason you are here on earth is to climb that mountain and to bring Light to the world?