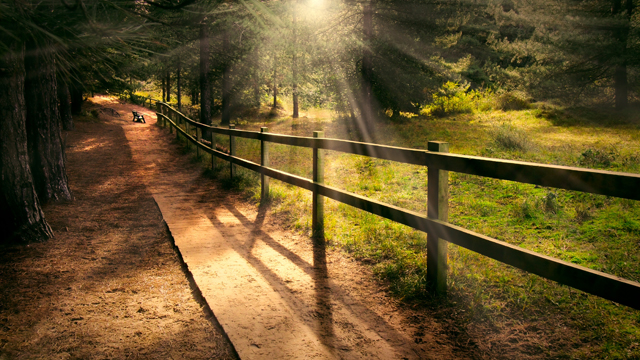 How close are you to manifesting your potential?
Your true self?
Living the best movie of your life?
Becoming who you are meant to become?
Changing into the best version of ourselves is a constant process, and this week we get an extra boost along this path of transformation through the cosmic opening known as Sukkot.
According to the kabbalists, Sukkot corresponds to the Right Column energy, which is related to sharing, giving, appreciation and love… that is why it is called the holiday of joy! Nothing makes our soul sing more than when we begin to fulfill our deepest desire to become our most elevated self. Our soul knows the changes we need to make, and also has the power to make those changes.
This week, a higher version of ourselves is closer than we think. In fact, the kabbalists teach that the energy of our next level is just outside of us, which is why it is called Surrounding Light. During Sukkot, there is an opening to draw in our Surrounding Light and receive the power to reach our true potential.
What allows that Surrounding Light to come in and gives us the energy to move forward? Most of us want to change, but we know wishing alone doesn't get us there. We have to get up and do! In the book Heal Your Soul by Rav Kalonymus Kalman Shapira, the early 20th century Grand Rabbi of Piaseczno, Poland, it is taught that it all starts with a yearning, a desire from deep in our soul that is awakened. When that yearning is not followed by action to achieve our soul's true purpose, it can leave us feeling low, sad and depressed. By connecting with the energy of Sukkot, we can receive its loving, sharing energy to help us turn our desire into action, and then into results for the whole year.
The path to full potential is one of change – and I'm going to be honest here, major change! It's scary at first, but you can use the following affirmations to embrace the new:
It is safe for me to change
I am moving forward with ease and pleasure.
I surrender to my soul's desire.
I am willing to release the past.
I take the actions I need to take.
I am willing to be totally satisfied.
I honor and nurture myself.
I can have what I truly want.
I am patient and persevering.
I am with the Light and the Light is with me.
May we all draw the energy to go to our next level of expressing our Light, and together reveal life's true potential: to have fulfillment and peace, for ourselves and for the entire world.