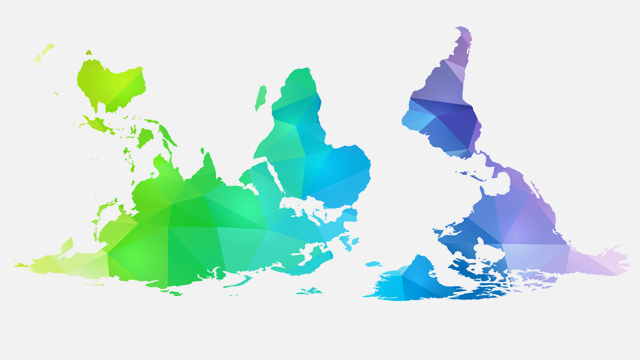 Kabbalists teach that on Rosh Chodesh, the beginning of any month, all the Light and blessings that we want to manifest in that month can be awakened. With regards to the month of Taurus, or Iyar, that we are entering into, I want to focus on one word. In the Sefer Yetzirah, the Book of Formation, Abraham writes about the secrets of the months - the astrological sign and the Light and gifts that are available in that month. He does not use many words explaining the Light and the gifts that are available in each month… he is very concise; clearly then, within each one of these words there is great Light and secrets. What are amongst the few words that Abraham shares with us about this month of Iyar? He says that in this month was created the power, the energy, of what is called hirhur.
Hirhur is often mistakenly translated as "thought," but hirhur is actually the "pre-thought" - those passing, fleeting thoughts that come and go - rather than the deeper thoughts that we spend time and energy investing in. But why is it so important to know that in this month the power behind the force called hirhur, those fleeting pre-thoughts, is created?
The way we have been brought up and taught to think is almost always wrong. Our view of the world around us, the way we become frightened, the way we start to worry, and even simply the way we think about ourselves and others is very often completely wrong. And if you are not aware of the problem, then the solution will never come. As such, the first thing we have to be clear about in this month when the seed of pre-thought was created is that our mind is not right, and it has to be fixed. And if we are not aware of that, it will never be fixed.
The kabbalists teach that this world is called Olam Hafuch, an upside down world. The things that are important to us are really not important. The things that are not important to us are usually what are important. The things that worry us should not worry us. For the most part, what our mind focuses on when it thinks needs to be fixed. In fact, we can hear a thousand and one lectures about the importance of consciousness and certainty, but the mind cannot go there because it needs to be fixed first. And that's what this month is about: How can I fix my mind?
Once you are able to fix your mind, then all the other teachings you've heard so many times about consciousness and certainty can actually become real. Because hearing about certainty and hearing about consciousness mean nothing if you're not able to consistently live that. And you cannot consistently live these teachings unless you are able to fix your mind. Which brings us back to the word Abraham gave us about this month - hirhur.
Very often, once you're already at the point of thought, it's difficult to change. But the kabbalists teach that before every thought, there is the hirhur, the pre-thought, and usually it takes maybe a hundred pre-thoughts to have one thought. So, once the thought has become manifest, then that fear, that doubt, that worry, that sadness, is very difficult to change. But we can attack it earlier, at the level of pre-thought and avoid it from manifesting altogether.
For example, one fleeting thought, or hirhur, is "Why is this happening to me!?" It is in pre-thoughts such as those where we need to take control. Because when you have that thought a hundred times, then tomorrow you'll have a deeper thought of "Oh, why is this happening to me?" And that will be a thought that will take up six hours of your day, and so on. This is why we have to attack those pre-thoughts. Therefore, an understanding and awakening we want to have this month is that I want to take control – not of my thoughts, but of my pre-thoughts. We want to appreciate the importance of those fleeting thoughts which build up to thoughts of lack of certainty, doubt, and sadness.
As Abraham tells us, in this month we are given the ability to elevate, purify, and strengthen our hirhurim; in so doing, we can eventually begin to control our thoughts and have consciousness and certainty. The fixing of the mind is so important. We cannot be connected or have the blessings and Light that we need unless we fix our mind. That cannot happen unless we first focus on, fix, and appreciate the importance of our hirhurim. In this month of Iyar, the Light of the Creator can give us not only the appreciation of these pre-thoughts, but also the strength to push them aside and not fall to them. Then we are able to start controlling and fixing our minds so we can have real certainty, real consciousness.