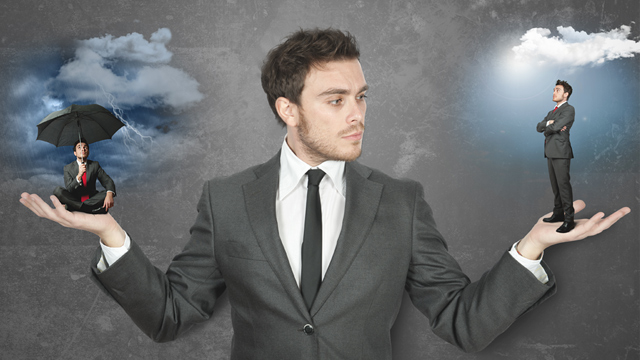 In the Zohar portion of Ki Tisa, Moses tells the Israelites that he is leaving and will return within 40 days. The Israelites, however, miscalculate his return by six hours, and believing he will not come back, create the Golden Calf.
The Golden Calf, the Zohar explains, was like a computer—that was all it was. It spoke, it answered questions, it sang, it did all the things our computers do today. Is that a god? Do we treat a computer like a god? No, we see it is as a tool that can assist us. Although many people rely on the computer, no one expects their computer to lead them. And so why would the Israelites create a Golden Calf? It doesn't make a great deal of sense.
The Zohar tells us that what took place in the desert 3400 years ago is actually taking place in our very own lives today, because unfortunately the same consciousness that existed then exists now. Many people prefer to live with the Golden Calf; meaning, we still consider the physical things that provide entertainment and luxury to be more important, more significant in our lives than our consciousness.
Consciousness is not something we can feel and touch; this is what the kabbalists mean when they say mind (consciousness) over (controls) matter (physicality). Mind over matter means that our consciousness controls our physical world. This is a very noble and beautiful idea, yet how many of us, when we are trapped in a particular circumstance, give up to the physical condition or to the circumstance of despair. We run to a lawyer or an accountant, without thinking for a moment, "wait a minute, I can change this with my consciousness." What we observe as problems in our life always relates to something of a physical nature. But there are never mistakes, unless there are mistakes in consciousness.
Since Moses wasn't with the Israelites physically, they panicked about who was going to replace him. They needed something physical, so they let it be the Golden Calf. Sound familiar? Human nature is driven to believe that physical existence is the only reality. The Zohar explains this is what the Golden Calf was about and why God said to Moses, "Go down and look at your nation." God was not referring to the Israelites, the average person. God was referring to "ha'am," those people known as the "erev rav," who are bent on making certain that we are locked into only this physical world, and who do not want us to develop consciousness.
In Exodus 32:10, God said to Moses, "Leave me alone, let me destroy them and I will make you a great nation." And Moses pleaded with God, and said, "Don't destroy them." How can we understand this verse? Why did God want to start all over again?
We know from the Zohar that there is essentially one purpose to existence: to remove our own Bread of Shame and correct the mistakes we made in prior lifetimes, the reason for which we still suffer chaos. And so when God spoke and said, "I want to get rid of these people, and make you a great nation," He actually meant that with Moses' consciousness of understanding that the physical world is an illusion, knowledge that consciousness is what controls reality, and consciousness that the physical world is here only for us to overcome the very strong conviction that it is all that exists, we can remove all the chaos of the world.
This portion of the Zohar is a reminder that the original intent for us is to understand that physicality was created so that we can remove the obstacles of physicality like time, space, and motion with our consciousness. The only reason these limitations even exist is because our consciousness is so embedded in the physical reality. Here, in these words, God is intending for us to begin again with that original consciousness.
By teaching the wisdom of the Zohar we are trying to change the consciousness of physicality to one of the Light. Had the Israelites done it this way, there would not have been a Golden Calf.
Read the full Zohar portion of Ki Tisa and connect to the energy of the week here.