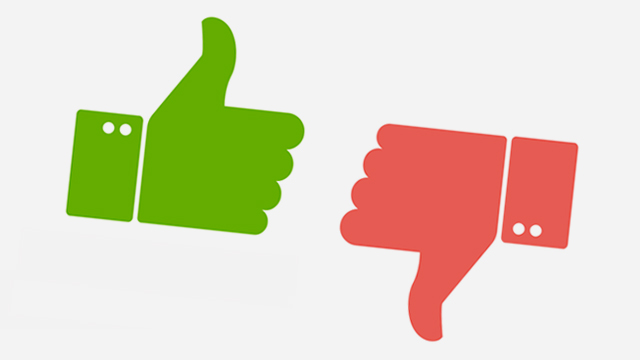 Judgment is a natural part of our daily lives. At the market we sniff and thump fruit to figure out if it's good enough to buy. When making a large purchase, like a car or a home, we write pro and con lists to help us make a decision we won't regret in the years to come. The efficacy of our judicial system depends upon the fair and thoughtful judgment of legal cases brought to trial. Why, then, is judgment something we need to set aside when it comes to our interpersonal relationships?
Kabbalists teach that when we judge others, we are basically building a barrier between ourselves and others—a barrier that prevents us from connecting, sharing, and showing compassion towards others. We know we should look past physical traits, cultural differences, and qualities that make up a person's character in order to understand the individual under the surface. Yet, we still pass judgment every day. Whether good or bad, we silently assess others and measure their goodness based on superficial aspects of their person.
Often the root of judgment lies in ego. Feeling envious of someone, feeling superior to another, or simply becoming annoyed by someone's actions are emotional traps that lead to judgment. We begin to criticize them in order to feel better about ourselves. In the end, this kind of judgment can do more to harm to our own wellbeing than anyone else.
If we are aware of the traps that can lead us to judgment, we can attempt to curb our behavior and create great change in our lives. It's important to keep in mind that judgment is usually a crutch we lean on when we are feeling in adequate. Negative thoughts arise when we measure ourselves against someone else and doubt our self-worth. The talents, characteristics, or blessings of another can make us feel we are lacking in certain areas of our lives. We search for their flaws in order to make ourselves feel better about our own, which ends up harming our self-esteem. In addition, judging the shortcomings of others may make us feel temporarily better about ourselves, but it feeds the ego and hinders our spiritual growth.
"The cosmos constantly affords us the opportunity to connect with our purpose: to be able to look at people and offer love instead of judgment," says Karen Berg. "All of us have times of judgment. If in the midst of those moments, we can remember to respect the human dignity of others, then we can overcome the barriers between people and connect to love, which is the greatest level of spiritual being and connection."
Judgment can also arise when we dislike the behavior of others. But most often, this behavior is parallel to our own. We are guilty of the same attitudes and behaviors we abhor in others, yet we don't recognize it in ourselves; we have literally "disowned" the behavior. When you start to judge others for what they've said or done, take an honest look at yourself and ask yourself how you may have behaved similarly in the past. Notice what characteristics you share. We have more in common with those we judge than we think.
"If a person is talking to me, but I don't really listen because I think I already know where they are coming from, then it is impossible for me to help, because I have already acted as judge and jury," says Karen Berg. "That is why it is so important that we sincerely make an effort to step outside of ourselves, our opinions, and the veils that cover us before we can really understand another and offer our help.
When you begin to feel your ego cloud your vision of others, shift your attention towards the positive. See the strengths or skills in others as a reflection of the beauty in the world. When you focus on the good, you tend to only see the good. By making a habit of recognizing the Light in all things, you'll be more equipped to stop the ego before it turns into judgment.
Judgment divides us, when our goal should always be to connect to others and show compassion. Every individual must walk their own path through life, which naturally comes with unique successes and failures. Our goal should always be to act with compassion, to listen, assist, and share—things we cannot accomplish when we are caught up in judgmental feelings. Be conscious of where your thoughts are coming from as you interact with others and you will never miss an opportunity to learn and share with others.