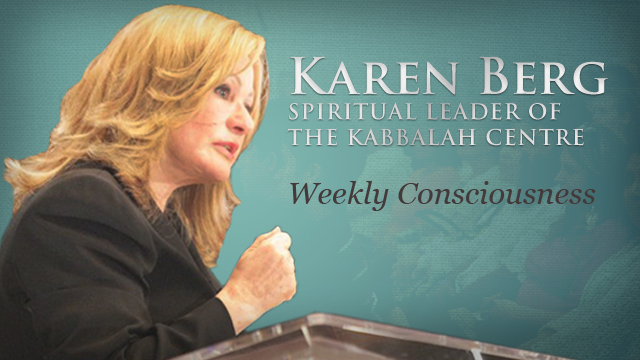 We are in a time of new beginnings. Kids (and parents) are in back-to-school mode, and many of us in one way or another are starting a new chapter in our lives as we move into autumn.
According to the kabbalists, just as the seasons never stop turning and time continually moves forward, so it is with our consciousness. The physical world we live in is known to the kabbalists as Malchut, and in this world, there is no neutral territory. Our spiritual work does not have a pause button. At every moment, we are either moving closer to positivity or closer to negativity, closer to our potential or further away from it. And while we can clearly see how to move forward from one grade to the next in school, or from one task to the next at work, it is often not so clear or easy for us to move forward in our spiritual work.
To move forward spiritually means that we often have to make choices that allow us to transcend and control physicality by striving for something higher—the spiritual energy of our souls. This means that we must make proactive, concrete changes in the way that we approach our health, our relationships, our business—changes that take us out of our current comfort zone and make us more sharing beings.
Moving forward means that we need to ask difficult questions like: "Where am I going? and "What must I do to get there?" Once we know that we need to change our friends, our environment, or our bad habits, we have two apparent choices: We can choose to make the changes now or we can return to make them at a later time. Unfortunately, it's a lot easier for many of us take the latter course: to just to sit back, negotiate with the Light, and say, "I'll do it tomorrow" or "Maybe I'm not ready yet" or even "I don't want to make that choice." But when we procrastinate in this way, what we are really doing is putting off the decisions that could make a real difference in our lives.
When the Rav and I opened the Kabbalah Centre and said we were going to teach Kabbalah to anyone who had a desire to learn, some people thought we were insane, while others literally wanted to destroy us. Nevertheless, we said to ourselves, "This is something that's good, and we want to get it out there, no matter how difficult the road may be." And you know what eventually happened? Lo and behold, more and more people started to say, "This isn't such a bad thing after all."
Each one of us has something good to pass on to family, friends, acquaintances, and even the world. Each one of us has some positivity that we need to share with someone else, whether on a large or a small scale doesn't matter. But if we never make that initial uncomfortable decision to move forward towards our potential, then we won't be able to get there.